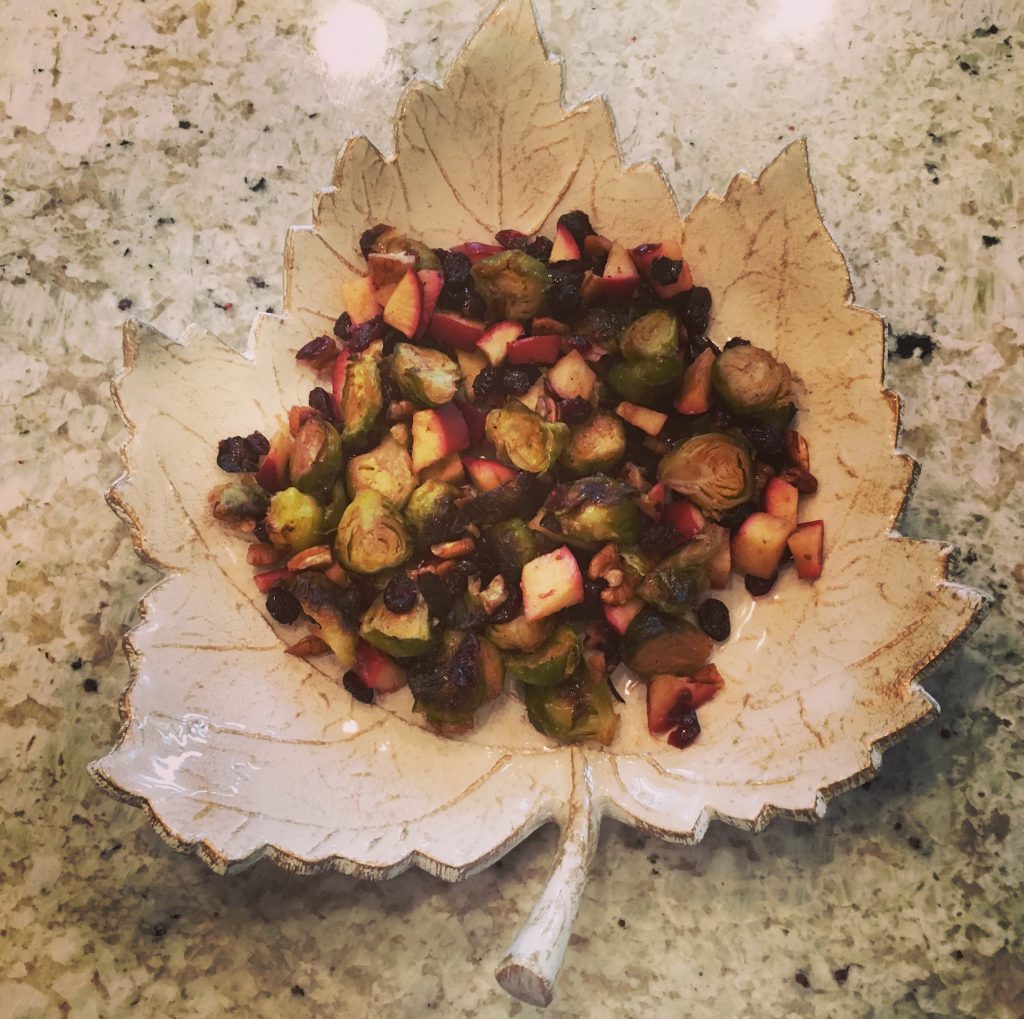 BHG's Oven-Roasted Brussels Sprouts with Apples, Cranberries and Pecans
---
I get so excited for my Better Homes and Gardens magazine to arrive each month and I was thrilled with the fall theme recipes in this month's edition. I tried out the oven-roasted Brussels sprouts with apples, cranberries and pecans today and I could have consumed the entire dish in one setting… even though it makes four servings.  This is a no mess, simple side dish recipe to make. Hope you enjoy!
1 pound Brussels sprouts (I bought the Birds Eye- Steam in the Bag)
2 tablespoons olive oil
1/2 teaspoon kosher salt
1/4 teaspoon cayenne pepper (I left out and added black pepper instead)
1 cup chopped/diced apples
1/2 cup dried cranberries
1/4 cup chopped pecans
1/4 cup red wine vinaigrette
Preheat oven to 425 degrees.
Line a baking pan with foil and place Brussels sprouts, cut in half, on to the pan. Drizzle with oil and sprinkle with salt and pepper.
Roast, uncovered for 15 minutes. Stir in dices apples, dried cranberries and chopped pecans.
Roast, uncovered for another 5 to 10 minutes more or until the sprouts are lightly browned…. I went a little darker for the crunch.
Drizzle with vinaigrette; toss gently to coat.
Eat.